Home
/
Item no. C104 (cancel)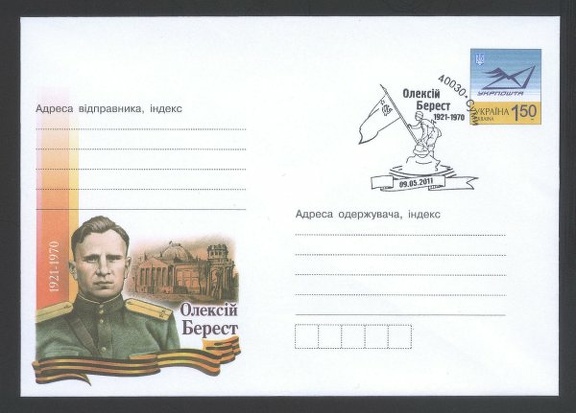 Item no. C104 (cancel)

Type: cancel

Country: Ukraine

Date of use: 9 May 2011

Cancel (CTO) on unused cover, showing graphic representation of YEVGENI KHALDEI's (1917 – 1997) photograph of Soviet Red Army soldiers mounting national flag at the roof of Reichstag building (Third Reich parliament).
The photograph was taken after the fall of Berlin in May 1945. The cover was issued to honor Oleksi Prokopovich BEREST (1921 – 1970), Soviet political officer who was one of the three (apart from Mikhail Yegorov and Meliton Kantaria) soldiers hoisting the victory banner. For unknown reasons Berest's part in this action was silenced and ignored for years.


Created on

Albums

Visits

1562