Home
/
Item no. B5 (presentation pack)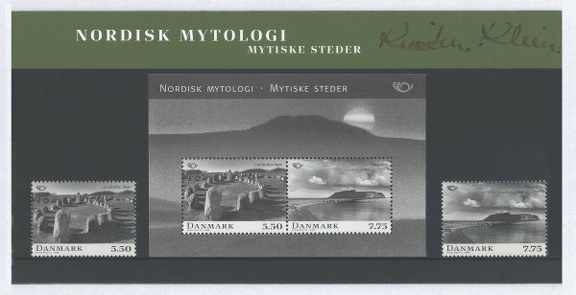 Item no. B5 (presentation pack)

Type: presentation pack

Country: Denmark

Date of issue: 27 March 2008

Presentation pack showing postal issue (2 stamps entitled "Nordisk Mytologi" presented in two forms – as a set and as a mini sheet). The design of the stamps was based on photographs made by Danish artist Ms. KIRSTEN KLEIN [b. 1945], landscape photographer. The upper right side of the wrapper bears Ms. Klein´s handwritten signature.