Home
/
Item no. S427 (stamp)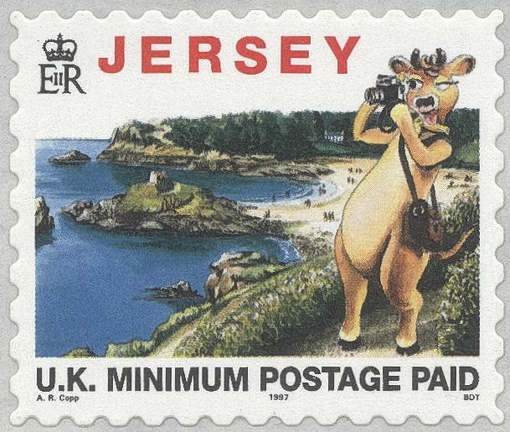 Item no. S427 (stamp)

Type: stamp

Country: Jersey

Date of issue: 12 February 1997

Catalog number: Michel no. 774 (of 773 – 776); Scott no. 787 (of 786 – 789)

Stamp of 4-stamp set (self-adhesive) issued to promote tourism in Jersey. All the stamps show drawings of a cow (symbol of Jersey) in various situations typical to those of tourists – building sand castles and sunbathing on a beach, eating at a restaurant and (as shown in the one) - taking photographs.