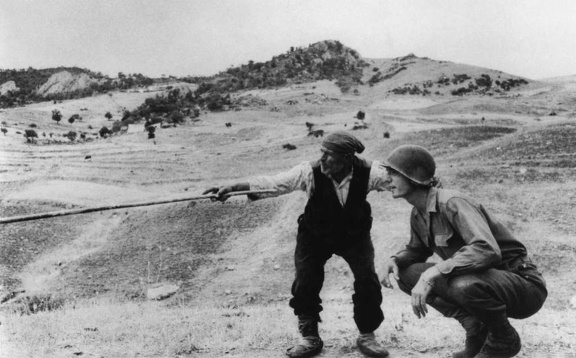 Item no. PH5 (photo)

Photograph upon which based was the design of the following items:
P72, P73.
The photograph was taken by Hungarian-born photographer Robert Capa (real name Endré [André] Ernö Friedman, 1913 - 1954) on the 4th or 5th of August 1943, during so-called Opertion HUSKY (invasion of Allied forces on Sicily). It shows a Sicilian peasant showing American soldier the way where Germans had gone.

Created on

Albums

Visits

2677

Rating score

1.93

(1 rate)