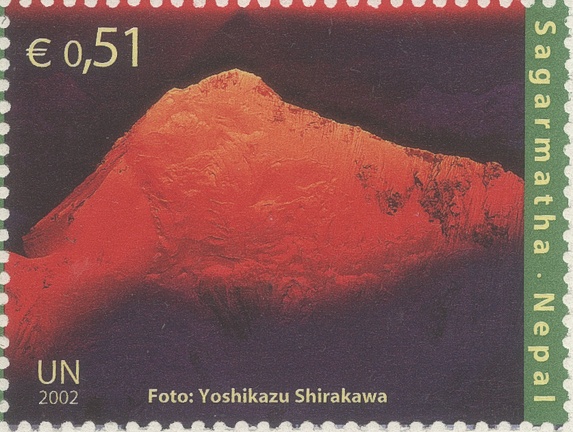 Item no. S384d (stamp)

Type: stamp

Country: United Nations (Vienna)

Date of issue: 24 May 2002

Catalog number: Scott 317 (of 314 – 317)

Stamp (4) of a 4-stamp set issued to commemorate "International Year of the Mountain". It shows reproduction of a photograph by Japanese landscape photographer YOSHIKAZU SHIRAKAWA (b. 1935) "Sagarmatha" (Sagarmatha is one of fourteen zones in Eastern Nepal. It includes mountain districts of the Himalayas, including Mount Everest).

Created on

Tags

Albums

Visits

1597