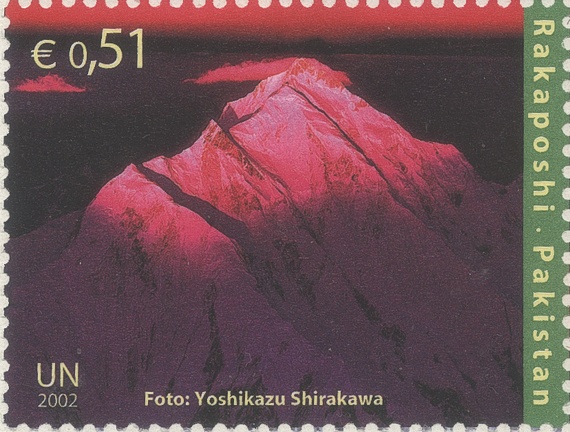 Item no. S384c (stamp)

Type: stamp

Country: United Nations (Vienna)

Date of issue: 24 May 2002

Catalog number: Scott 316 (of 314 – 317)

Stamp (3) of a 4-stamp set issued to commemorate "International Year of the Mountain". It shows reproduction of a photograph by Japanese landscape photographer YOSHIKAZU SHIRAKAWA (b. 1935) "Mt. Rakaposhi" in Pakistan.

Created on

Tags

Albums

Visits

1508