Home
/
Item no. S297 (stamp)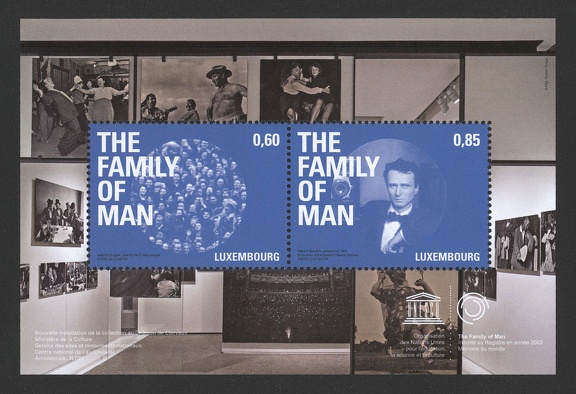 Item no. S297 (stamp)

Type: stamp

Country: Luxembourg

Date of issue: 24 September 2013

Catalog number:

Stamp of a 2-stamp set issued in form of a souvenir sheet to commemorate "FAMILY OF MAN" – the photographic exhibition initially showcased in 1955 that served as a manifesto for peace and fundamental equality of mankind through post-war humanist photography. The exhibition contained 503 photographs, selected from about 2 million pictures, by 273 photographers from 68 countries. It was touring across the globe in the 1950s and attracted over 10 million visitors. One of the stamps shows portrait of Luxembourg-born painter and photographer EDWARD STEICHEN (1879 – 1973) who was spiritus movens and organizer of the exhibition, that was realized under the auspices of Museum of Modern Art in New York (USA). At the margin shown are some of the photographs.

Created on

Tags

Albums

Visits

1757