Home
/
Item no. B31 (booklet)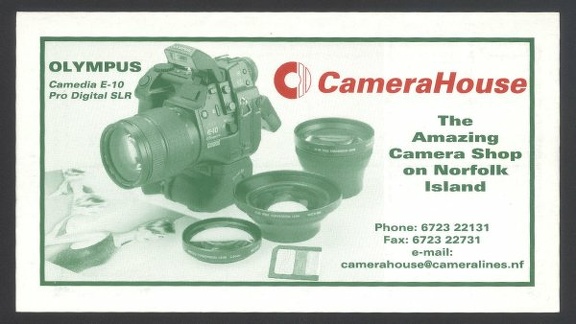 Item no. B31 (booklet)

Type: stamp

Country: Norfolk Island

Date of issue: 26 november 2000

Cover of a stamp booklet issued by Post of Norfolk Island.
The booklet contains 40 stamps (value 5¢) showing Green Parrot, an endemic subspecies on Norfolk Island.
The cover presents an advertisement of Camera House – The Amazing Camera Shop on Norfolk Island, that shows an image of Olympus Digital SLR CAMEDIA E-10.

Created on

Tags

Albums

Visits

1292