Home
/
Item no. B32 (booklet)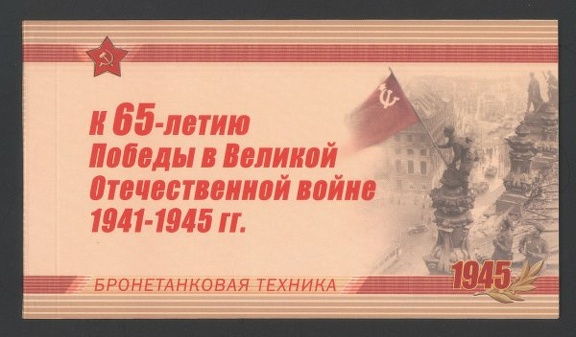 Item no. B32 (booklet)

Type: booklet

Country: Russia

Date of issue: January 1989

Booklet issued to honor the 65th Anniversary of Victory in the World War II. It is entitled "Armoured tanks technology" and contains 4 stamps showing tanks of WW II. The cover presents graphic representation of a photograph taken by Soviet press photographer Yevgeny Khaldei (1917 – 1997), of Soviet Red Army soldiers mounting national flag at the roof of Reichstag building (Third Reich parliament) in Berlin.
The photograph was taken after the fall of Berlin in May 1945.