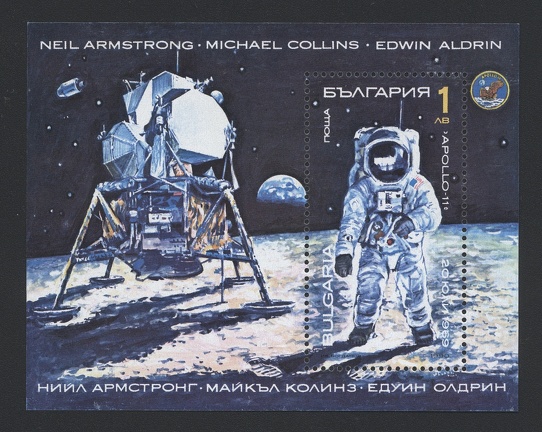 Item no. S433 (stamp)

Type: stamp

Country: Bulgaria

Date of issue: 22 October 1990

Catalog number: Scott no: 3575 (of 3569 – 3575)

Souvenir sheet of 5-stamp set (+ s/s) "Space exploration. It presents graphic representation of a photograph taken by the mission commander NEIL ARMSTRONG of EDWIN "BUZZ" ALDRIN, pilot of Lunar Module (LM) "EAGLE" during the first manned Moon landing (July, 1969) by US mission Apollo 11.

Created on

Tags

Albums

Visits

972