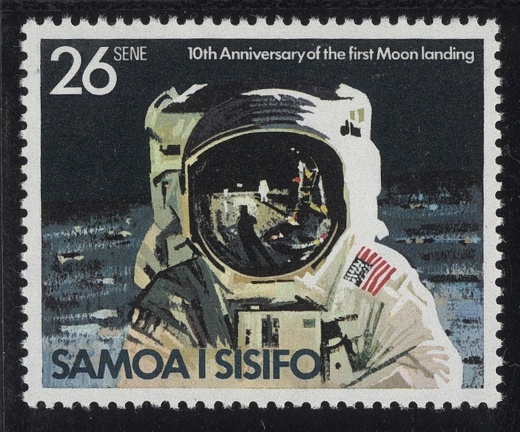 Item no. S398 (stamp)

Type: stamp

Country: Samoa i Sisifo

Date of issue: 20 June 1979

Catalog number: Scott no. 510 (of 507 – 512)

Stamp of 6-stamp set commemorating 10th anniversary of the first manned Moon landing by US mission Apollo 11. It presents graphic representation of a photograph (part of) taken by the APOLLO 11 mission (1969) commander NEIL ARMSTRONG of EDWIN "BUZZ" ALDRIN, pilot of Lunar Module (LM) "EAGLE". It shows Armstrong's shadow reflected in the gold-tinted sun visor of Aldrin's space helmet.

Created on

Tags

Albums

Visits

976