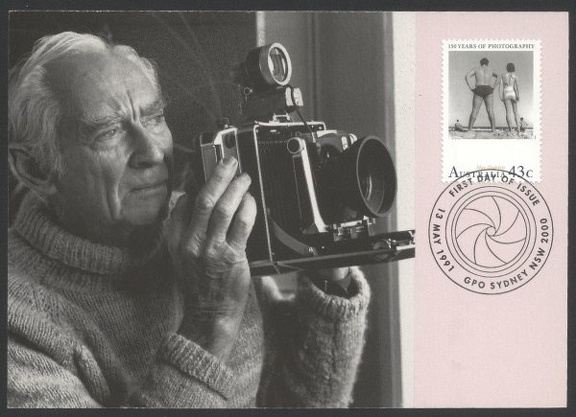 Item no. P431 (maxicard)

Type: cover

Country: Australia

Date of use: 13 May 1991

Maxicard with stamp (I) issued to commemorate the 150th Anniversary of Photography in Australia. The stamp shows reproduction of a photograph "Bondi" taken in 1939 by MAX DUPAIN (1911 – 1992).
The card features also special FDC relevant cancel and portrait of the photographer.