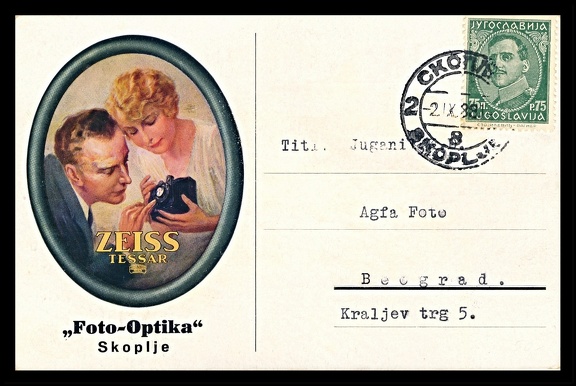 Item no. AP144a (ad postcard)

Type: cover

Country: Yugoslavia

Date of use: 2 September 1933

Advertising postcard (front of) used for business correspondence by the company FOTO OPTIKA in Skoplje (Macedonia), dealer with optical and photographic equipment and materials. It was addressed to the company JUGANIL Agfa Foto, representative in Yugoslavia of German company AGFA (managed by Hermann Seebohn).

Created on

Tags

Albums

Visits

133