Home
/
Item no. P3230 (cover)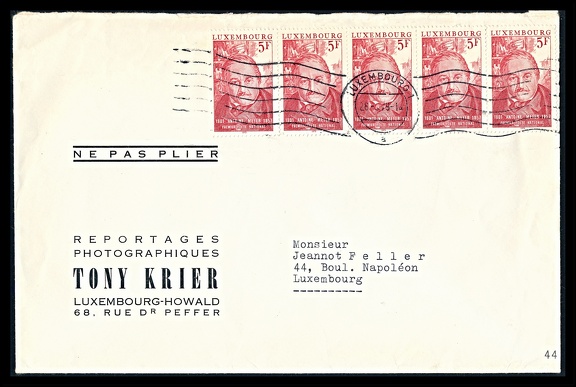 Item no. P3230 (cover)

Type: cover

Country: Luxembourg

Date of use: 28 June 1979

Business stationery (cover) used by TONY KRIER Reportages Photographiques in Luxembourg-Howald. Tony (Antoine) Krier (1906 – 1994) was a photographer (photojournalist) who worked for daily newspaper "Luxembourger Wort". He received also a title "Court photographer" for the Grand Ducal Family of Luxembourg. Author of several picture publications e.g. "Le Souverain et son peuple" ["The Sovereign and his People"] (1965) or "Les Châteaux Historiques du Luxembourg" ["The Historic Castles of Luxembourg" (1975).

Created on

Tags

Albums

Visits

61