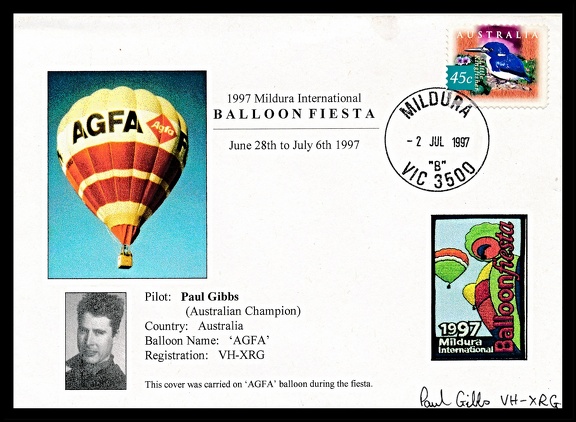 Item no. P3166 (cover)

Type: cover

Country: Australia

Date of use: 2 July 1997

Commemorative cover issued during 1997 International Mildura BALLOON FIESTA in Mildura (Australia). The cover was carried on AGFA balloon (piloted by Paul Gibbs) during the fiesta. The fiesta is held every 2 or 3 years (depending on the weather).