Home
/
Item no. S717 (stamp)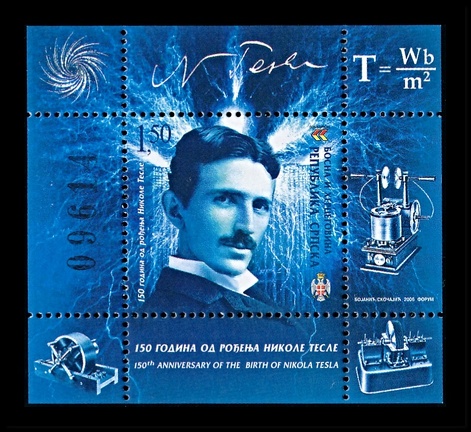 Item no. S717 (stamp)

Type: stamp

Country: Serbia - Bosna and Hercegovina

Date of issue: 2006

Catalog number:

Stamp, in form of a souvenir sheet, issued to honor the 150th anniversary of birth of NIKOLA TESLA (1856 – 1943), Serbia-born American inventor. It shows picture of him (reversed sides) based upon photograph taken in New York (c:a 1890) by Napoleon Sarony (1821 - 1896), American portrait photographer and lithographer.

Created on

Albums

Visits

853