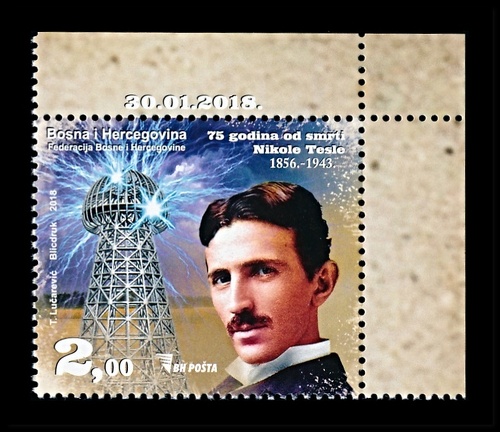 Item no. S710 (stamp)

Type: stamp

Country: Bosna and Hercegovina

Date of issue: 30 January 2018

Catalog number:

Stamp honoring inventor NIKOLA TESLA (1856 – 1943), issued to commemorate the 75th anniversary of death. Presented is picture of him based upon photograph taken in New York (c:a 1890) by Napoleon Sarony (1821 - 1896), American portrait photographer and lithographer.

Created on

Albums

Visits

690