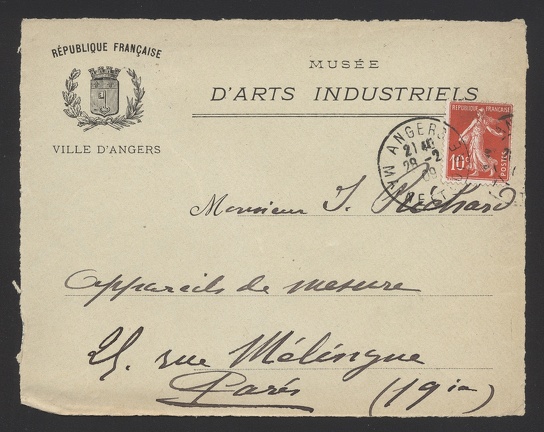 Item no. P2597 (cover)

Type: cover

Country: France

Date of use: 29 February 1909

Business stationery (cover, front part of) used by the Industrial Arts Museum [MUSEE D'ARTS INDUSTRIELS] in Ville d'Angers (France), addressed to Jules RICHARD in Paris, manufacturer of stereoscopic cameras (e.g. Vérascope and Glyphoscope), and various scientific instruments.

Created on

Tags

Visits

3189