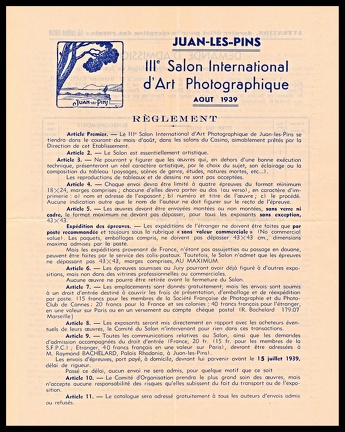 Item no. P2560b (letter)

Type: cover

Country: France

Date of use: 25 May 1939

Business stationery (letter) used by the SALON de PHOTOGRAPHIE in Juan-les-Pins (France), to invite to the 3rd International Salon of Photographic Art [IIIe Salon International d'Art Photographique], to be open in August 1939 (deadline for submitting photographs – 15 July 1939). The letter specifies conditions for participants.