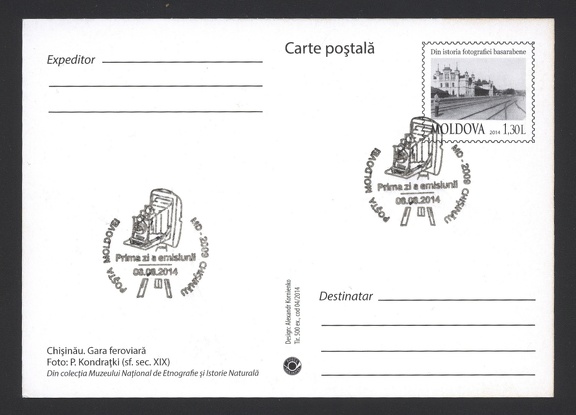 Item no. P1220b (postcard)

Type: cover

Country: Moldova

Date of issue: 8 August 2014

Postcard (I, front of) of 10-card set "Photographers of Bessarabian History" showing "Railroad station in Chişinău" (Moldova). The photograph was taken by P. Kondraţki (end of XIX century). It presents special cancellation used on each of the postcards.