Home
/
Item no. P2509a (dispatch form)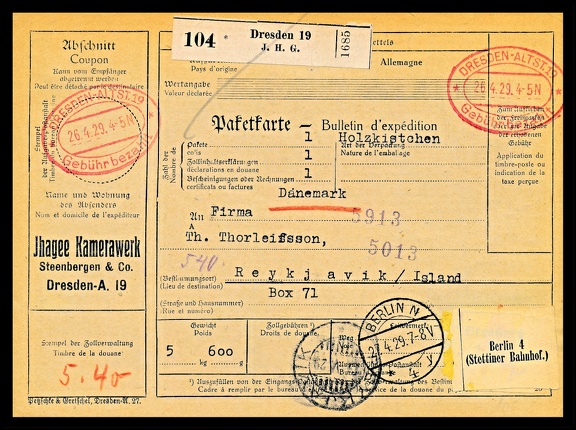 Item no. P2509a (dispatch)

Type: cover

Country: Germany

Date of use: 26 April 1929

Business stationery (waybill, paketkarte, front of), used by the company IHAGEE KAMERAWERK in Dresden (Germany), manufacturer of cameras founded in 1912 by Johan Steenbergen. The company's most famous product was SLR Exakta system camera (particularly its 35 mm version – Kine Exakta), manufactured since 1936.