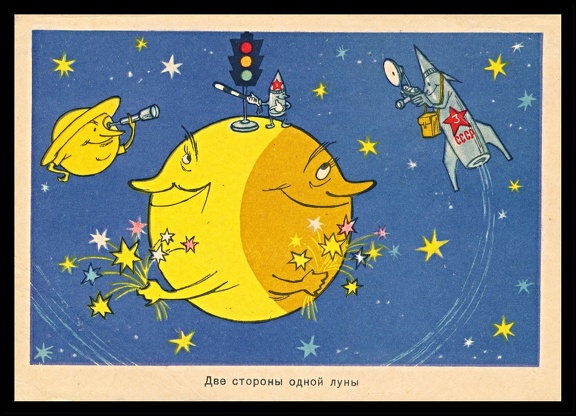 Item no. FP114 (funny postcard)

Country: Russia (Soviet Union) 1960

Caption (in Russian) reads: "Two sides of one Moon". The postcard propagates in a humorous way quite important recent achievement when unmanned Soviet space probe LUNA 3 (aka LUNIK 3) on 7 October 1959 photographed the other (dark) side of the Moon and transferred the image onto Earth.

Created on

Albums

Visits

486