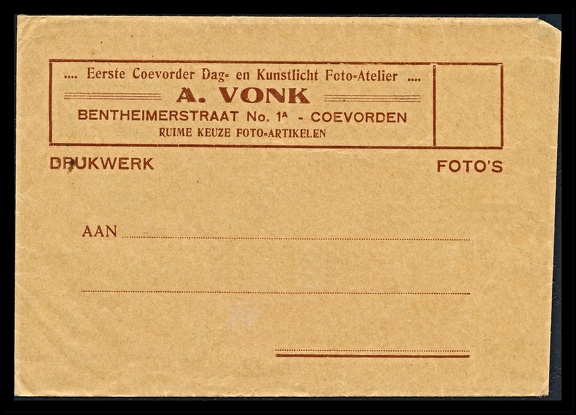 Item no. P2389 (cover)

Type: cover

Country: The Netherlands

Date of use: ~ 1920s

Business stationery (unused cover) used by the Photographic Studio [Kunstlicht Foto-Atelier] A. VONK in Coevorden (The Netherlands). The studio was established by Abraham Vonk (1897 – 19??) and was active in the years 1925 – 1955.

Created on

Albums

Visits

430