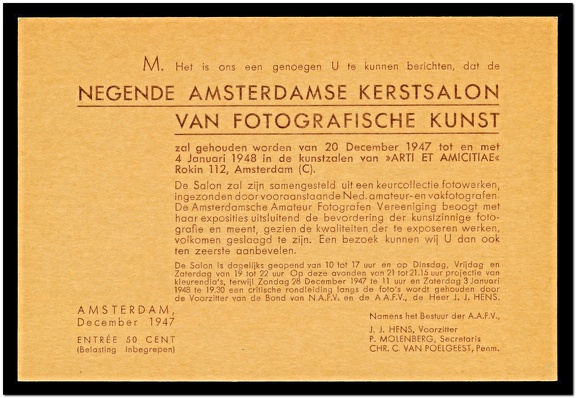 Item no. P2172b (postcard)

Type: cover

Country: The Netherlands

Date of use: December 1947

Business stationery (unused postcard, back of) used by the Amsterdamsche AMATEUR-FOTOGRAFEN-VEREEN [The Amsterdam Amateur Photographers' Association] in Amsterdam (The Netherlands). The association was founded in 30 September 1923; approved by Royal Decree of 18 October 1926.
It informs of the 9th Christmas Salon of Photographic Art in Amsterdam to be held from 20 December 1947 to 4 January 1948.

Created on

Tags

Albums

Visits

1048