Home
/
Item no. P2029 (cover)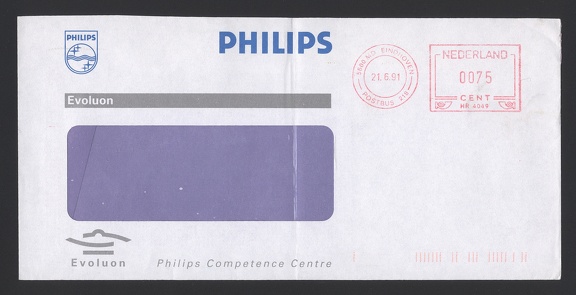 Item no. P2029 (cover)

Type: cover

Country: The Netherlands

Date of use: 21 June 1991

Business stationery (cover) used by the company PHILIPS n.v. in Eindhoven (The Netherlands). Philips is a Dutch company with its headquarters in Amsterdam, with primary divisions focused in the areas of Healthcare, Consumer Lifestyle and Lighting. It was founded in Eindhoven in 1891 by GERARD PHILIPS and his father Frederik. It is one of the largest electronics companies in the world and employs around 122,000 people across the world, in more than 60 countries. The cover bears also the name EVOLUON – it's the name of a building of futuristic design, that formerly was a science museum erected by the company [1966] and later, in 1989, it was closed and opened again in 1998 as conference centre.

Created on

Tags

Albums

Visits

486