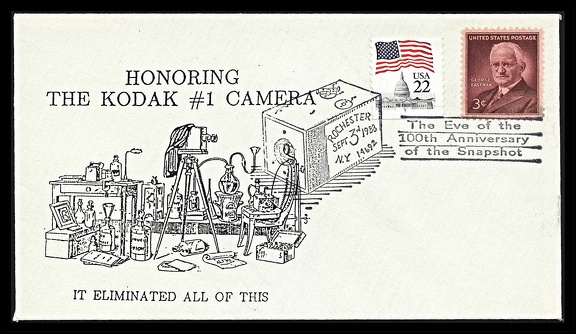 Item no. C270 (cancel)

Type: cancel

Country: USA

Date of use: 3 September 1988

Special cancel on cover, used to celebrate "The Eve of the 100th Anniversary of the Snapshot", thus honoring GEORGE EASTMAN's Kodak no. 1 camera that was marketed in 1888. This invention has given impetus to the development of amateur photographic movement, called later "snapshooting".