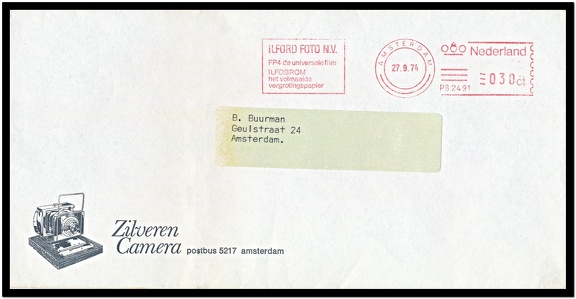 Item no. P1959 (cover)

Type: cover

Country: The Netherlands

Date of use: 27 September 1974

Business stationery (cover) used by the trading company ZILVEREN CAMERA in Amsterdam (The Netherlands), offering photographic equipment (cameras, lenses, accessories) and materials (papers, films, chemicals). The red meter advertises the company's ILFORD Ltd. universal film FP4 and Ilfobrom photographic papers.

Created on

Albums

Visits

1020