Home
/
Item no. P1954 (cover)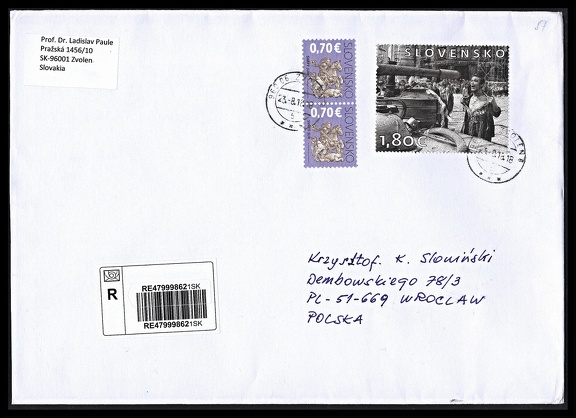 Item no. P1954 (cover)

Type: cover

Country: Slovakia

Date of use: 23 August 2018

Cover of a registered letter to Poland. The stamp honors Slovak photographer LADISLAV BIELIK (1939 – 1984), and his iconic photograph "The Bare-chested Man in Front of the Occupiers' Tank" taken in Bratislava on 21st of August 1968, when troops of Warsaw Pact invaded Czechoslovakia as a "brotherly help" against Alexander Dubček's government. The picture has been proclaimed one of the 100 most important photos of the 20th Century.

Created on

Albums

Visits

1143