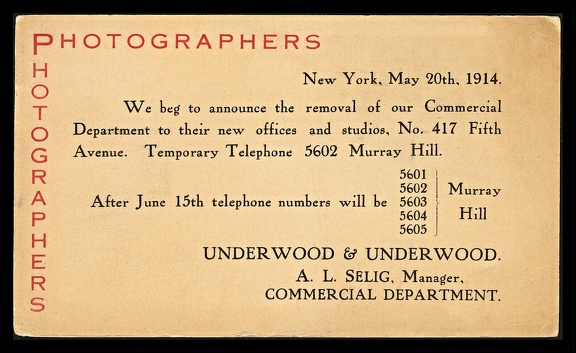 Item no. AP95b (ad postcard)

Type: cover

Country: USA

Date of use: 28 May 1914

Business stationery (postcard, back of) used for advertising by the company UNDREWOOD & UNDERWOOD in New York (New York, USA), former dealer with stereoscopic photographs (for some time they were the largest publisher of photographic stereoviews in the world). The company was founded in 1881 by two brothers, Elmer Underwood (1859 - 1947) and Bert Elias Underwood (1862 - 1943). In 1910s the company employed photographers and expanded into new forms of business – studio portraits, advertising, stills for cinema industry. It ceased business in 1940s.

Created on

Albums

Visits

1318