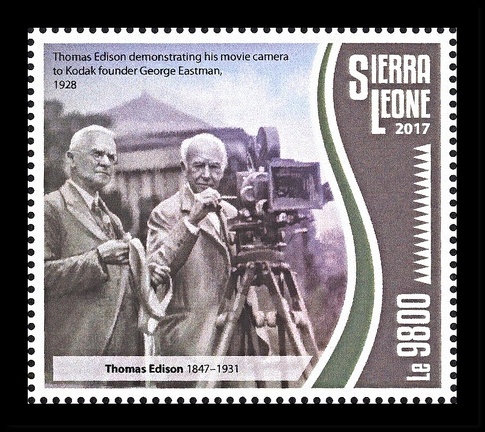 Item no. S618 (stamp)

Type: stamp

Country: Sierra Leone

Date of issue: 2017

Catalog number:

Stamp, of 4-stamp set issued in form of a souvenir sheet honoring 170th anniversary of birth of Thomas A. Edison (1847 – 1931), inventor. I shows him while demonstrating to George Eastman the work of camera/projector using 35 mm film.