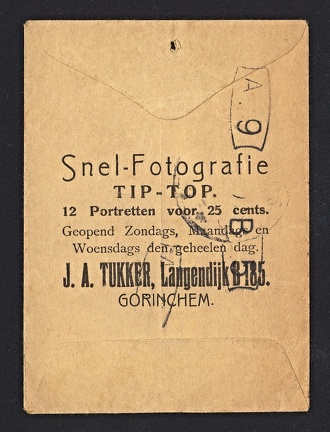 Item no. P1682b (cover)

Type: cover

Country: The Netherlands

Date of use: 1920s

Business stationery (cover/mailer, back of) used by the photographic studio J. A. TUKKER in Gorinchem (The Netherlands). J. Tukker operated the studio in the years 1904 – 1932, until bankruptcy. His son, M. W. Tukker continued the photographic business until 1966.

Created on

Albums

Visits

815