Home
/
Item no. P1683 (cover)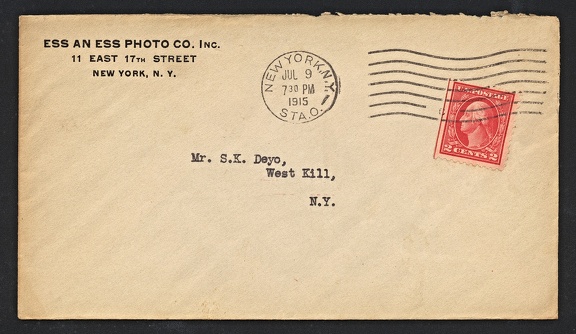 Item no. P1683 (cover)

Type: cover

Country: USA

Date of use: 9 July 1915

Business stationery (cover) used by the company ESS an ESS PHOTO Co. Inc. in New York (New York, USA), publisher of viewcards presenting B/W and sepia (also colored) views of mid-Atlantic region. The company was active in the years 1907 - 1930.