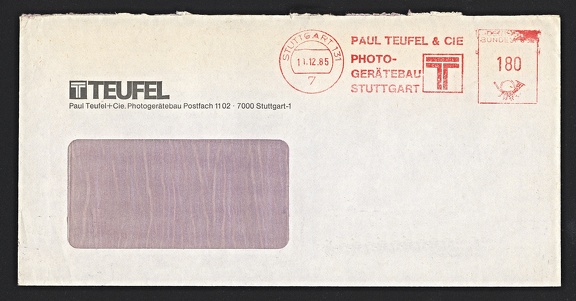 Item no. P1630 (cover)

Type: cover

Country: Germany

Date of use: 11 December 1985

Business cover (with relevant advertising red meter) used by the company PAUL TEUFEL & Cie. Photogerätebau in Stuttgart (Germany), a trading company for photographic and optical equipment. The company was (until 1980) also manufacturer of photographic enlargers and lab accessories.