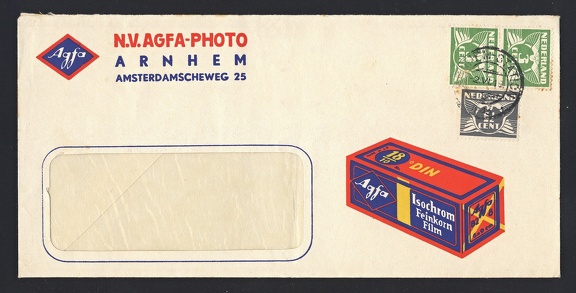 Item no. P1583 (cover)

Type: cover

Country: The Netherlands

Date of use: 2 June 1943

Business stationery (cover) used by the company N.V AGFA-PHOTO in Arnhem (The Netherlands), a Dutch branch of the German company AGFA A.G., manufacturer of cameras, photographic materials and chemicals. The cachet advertises the Agfa 120 fine-grain roll film ISOCHROM.

Created on

Albums

Visits

1194