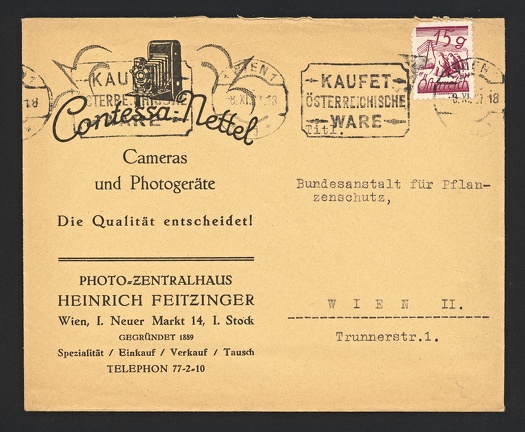 Item no. P1572 (cover)

Type: cover

Country: Austria

Date of use: 8 November 1937

Business stationery (cover) used by photographic warehouse HEINRICH FEITZINGER in Vienna (Wien, Austria), that offers cameras and accessories. The cover's cachet shows folding camera Contessa-Nettel. The company Contessa-Nettel AG in Stuttgart (Germany), manufacturer of the camera, was a merger (1919) of two companies - Contessa Camerawerke and Nettel Camerawerk. In 1926 it became part of the company Zeiss Ikon.

Created on

Tags

Visits

15451