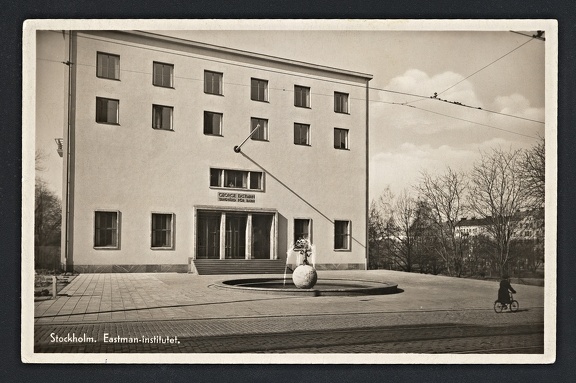 Item no. P1544 (postcard)

Type: cover

Country: Sweden

Date of use: 17 February 1947

Postcard showing dental clinic (Eastman - Institutet) in Vasastaden -Stockholm (Sweden), founded by GEORGE EASTMAN of Eastman Kodak Company in Rochester. The Dedication Ceremony took place in April 1936, and the Clinic was opened in 1937.