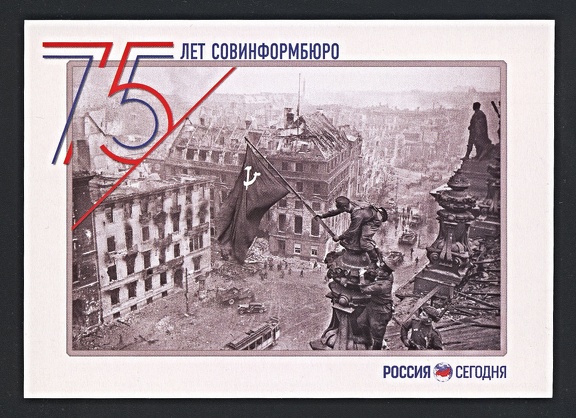 Item no. P1546 (postcard)

Type: cover

Country: Russia

Date of issue: 8 June 2016

Postcard issued to commemorate the 75th anniversary of SOVINFORMBUREAU, in the years 1941 – 1961 the most important Soviet press agency, presently called RIA NOVOSTI. It shows reproduction of Yevgeni Khaldei's [1917 – 1997] photograph of Soviet Red Army soldiers mounting national flag at the roof of Reichstag building (Third Reich parliament). The photograph was taken after the fall of Berlin in May 1945.