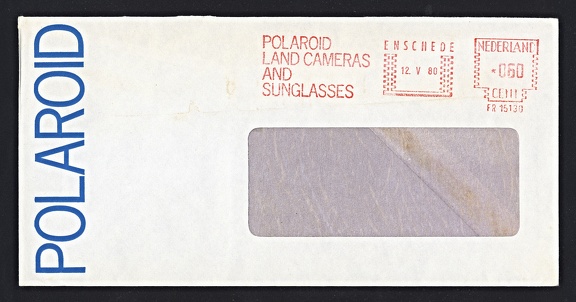 Item no. P1437 (cover)

Type: cover

Country: The Netherlands

Date of use: 12 May 1980

Business stationery (cover, with relevant slogan frankmark) used by the company POLAROID in Enschede (The Netherlands), a division of American company POLAROID CORPORATION. The factory in Enschede manufactured instant photography Polaroid Land cameras and sunglasses.

Created on

Albums

Visits

980