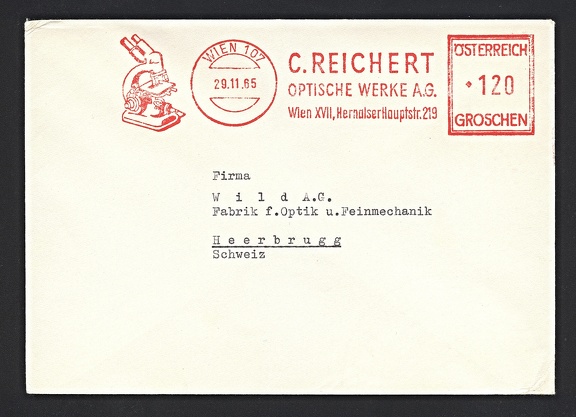 Item no. M472 (meter)

Type: frankmark

Country: Austria

Date of use: 29 November 1965

Meter advertising OPTISCHE WERKE C. REICHERT in Vienna (Wien, Austria), an optical workshop founded by Carl Reichert (1851 - 1922). C. Reichert gained experience working as mechanical engineer for Ernst Leitz Optische Werke in Wetzlar (Germany) and then established his own business in 1876 to manufacture microscopes, microtomes and, from 1900 – polarizing projectors, photographic lenses and cameras.

Created on

Albums

Visits

1393