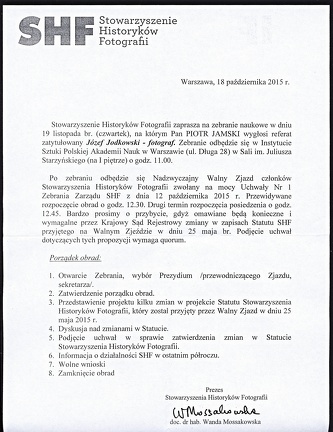 Item no. P1369b (letter)

Type: cover

Country: Poland

Date of use: 18 October 2015

Business stationery (letter) used by Society of HISTORIANS of PHOTOGRAPHY [Stowarzyszenie Historykow Fotografii] in Warsaw (Warszawa, Poland), organization acting under the auspices of Polish Academy of Sciences (PAN – Polska Akademia Nauk) that's conducting historical research and publishing annual bulletin DAGEROTYP. The letter is an invitation for a meeting.

Created on

Visits

28218

Rating score

0.43

(2 rates)