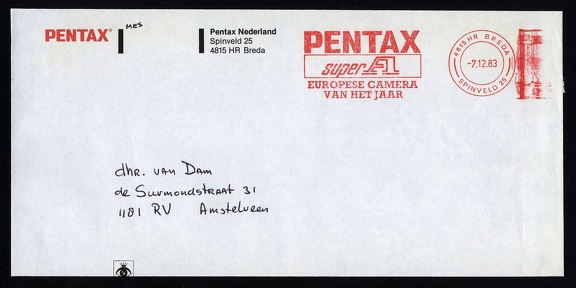 Item no. P1254 (cover)

Type: cover

Country: The Netherlands

Date of use: 7 December 1983

Business stationery (cover) used by the company PENTAX Nederland in Breda (The Netherlands), a branch of the company Asahi Optical Co. Ltd. in Tokyo (Japan). The cover bears red frankmark advertising the miniature SLR camera Pentax Super-A with a slogan "A camera of the year in Europe".