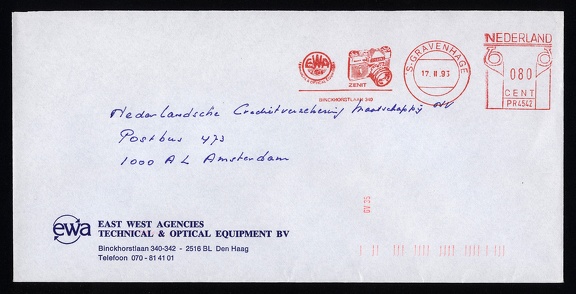 Item no. P1256 (cover)

Type: cover

Country: The Netherlands

Date of use: 17 February 1993

Business stationery (cover) used by the company EWA [East West Agencies] Technical and Optical Equipment BV in Den Haag (The Netherlands). The cover bears red frankmark advertising the Soviet/Russian miniature camera ZENIT (aka "Zenith"), manufactured by KMZ in Krasnogorsk (Russia).

Created on

Tags

Albums

Visits

26294