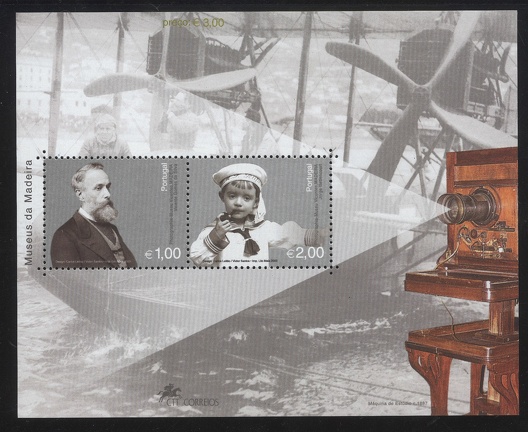 Item no. S483 (stamp)

Type: stamp

Country: Portugal (Madeira)

Date of issue: 2003

Catalog number:

Souvenir sheet with 2 stamps honoring photographers from Madeira (I) VICENTE GOMES da SILVA (1827 - 1906), and (II) JORGE BETTENCOURT (full name: Jorge Bettencourt Gomes da Silva, [1913 – 2008]). The photographic studio, established by Vicente Gomes da Silva in 1856, was later run by four generations of successors of the family. Presently the "studio Vicente" was adapted for museum "Photographia Museu Vicentes".

Created on

Tags

Albums

Visits

36135

Rating score

3.13

(6 rates)