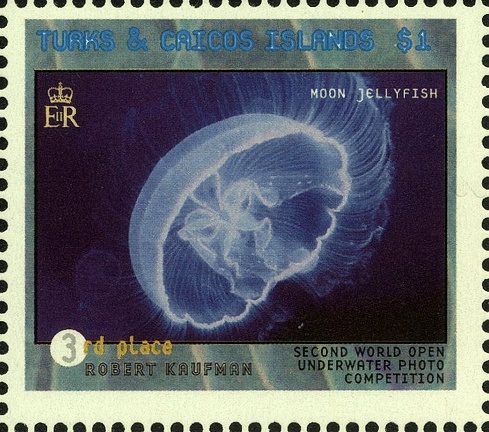 Item no. S419 (stamp)

Type: stamp

Country: Turks & Caicos

Date of issue: 11 October 1999

Catalog number: Scott no. 1281f (of 1281a – 1281f)

Stamp (I) of 6-stamp set issued to commemorate the "SECOND WORLD OPEN UNDERWATER PHOTOGRAPHIC COMPETITION". It presents photograph of Moon Jellyfish. The photograph was taken by Robert Kaufman and won 3rd place in the Competition.

Created on

Tags

Albums

Visits

1612

Rating score

1.93

(1 rate)