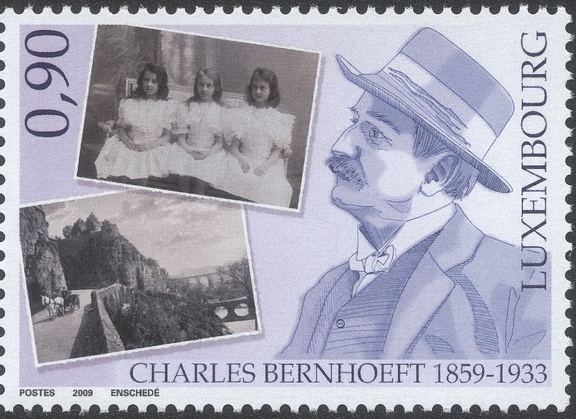 Item no. S428 (stamp)

Type: stamp

Country: Luxembourg

Date of issue: 12 May 2009

Catalog number: Michel no. 1829 (of 1828 - 1830)

Stamp of 3-stamp set commemorating famous people of Luxembourg. It honors CHARLES BERNHOEFT (1859 – 1933), studio and landscape photographer (appointed as court photographer), publisher of postcards with his photographs and propagator of tourism.

Created on

Tags

Albums

Visits

2237