Home
/
Item no. S429 (stamp)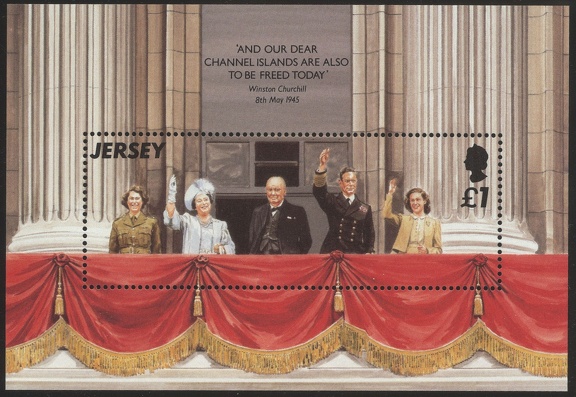 Item no. S429 (stamp)

Type: stamp

Country: Jersey

Date of issue: 9 May 1995

Catalog number: Scott no. 716 (of 711 – 715 [+ 716])

Souvenir sheet from the 5-stamp set (+ 1 s/s) V-E DAY commemorating the 50th anniversary of the end of World War II in Europe. It shows graphic representation of a photograph taken of Royal Family at the balcony of Buckingham Palace (with Prime Minister Winston Churchill who joined in) greeting gathered crowds after announcing the end of the World War II (Tuesday, 8th May 1945).