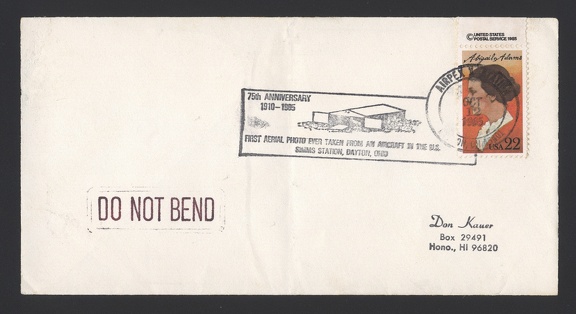 Item no. C204 (cancel)

Type: cancel

Country: USA

Date of use: 12 October 1985

Special cancel on cover, commemorating the 75th anniversary (1910 – 1985) of the First Aerial Photo Ever Taken From An Aircraft in the US. It honors photographer WILLIAM PRESTON "BILL" MAYFIELD (1896 – 1974) who performed the achievement in 1910 (the plane was piloted by Orville Wright, one of the Wright brothers, American aviation pioneers and inventors).