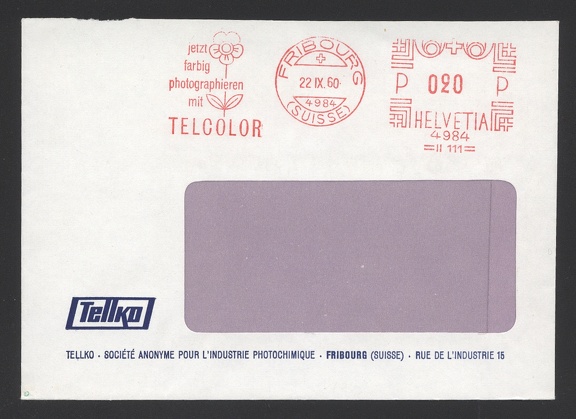 Item no. P1004 (cover)

Type: cover

Country: Switzerland

Date of use: 22 September 1960

Business stationery (cover) used by the company TELLKO Société Anonyme pour l'Industrie Photochimique in Fribourg (Switzerland), manufacturer of color films, papers and chemicals. The cover is stamped with relevant frankmark advertising the use of Telcolor films.

Created on

Tags

Albums

Visits

1388