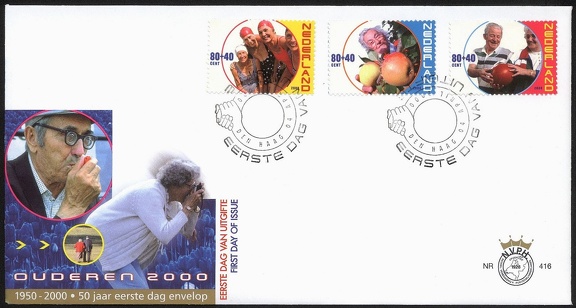 Item no. P1003 (cover)

Type: cover

Country: The Netherlands

Date of use: 4 April 2000

FDCover with set of 3 stamps (surcharged) SENIOR CITIZENS issued to propagate and support development of active life of aged people. The cachet shows that photography is also one of the ways of combatting ageism (social discrimination of elderly people) .

Created on

Albums

Visits

761