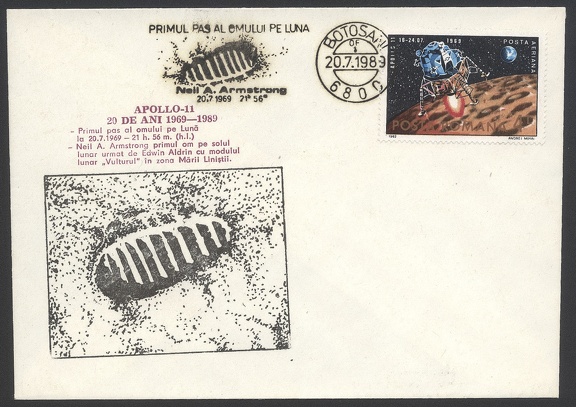 Item no. P946 (cover)

Type: cover

Country: Romania

Date of use: 20 July 1989

Commemorative cover (unused) issued to honor 20th anniversary of the first manned Moon landing by US APOLLO 11 mission (1969). The left-hand cachet presents graphic representation of a photograph taken by the mission commander NEIL ARMSTRONG of a bootprint impressed in the Moon's dust by EDWIN "BUZZ" ALDRIN, pilot of Lunar Module (LM) "EAGLE".